Vintage Action Man, GI Joe, Geyperman from the 60's, 70's & 80's
484 views
Zulu's Jerry Cans

Eureka! Had to cancel going to the Chepstow show last minute, but in a sudden flash of inspiration, I came up with this:
Take some old Cherilea or Palitoy axle caps and some 5mm plastic rod: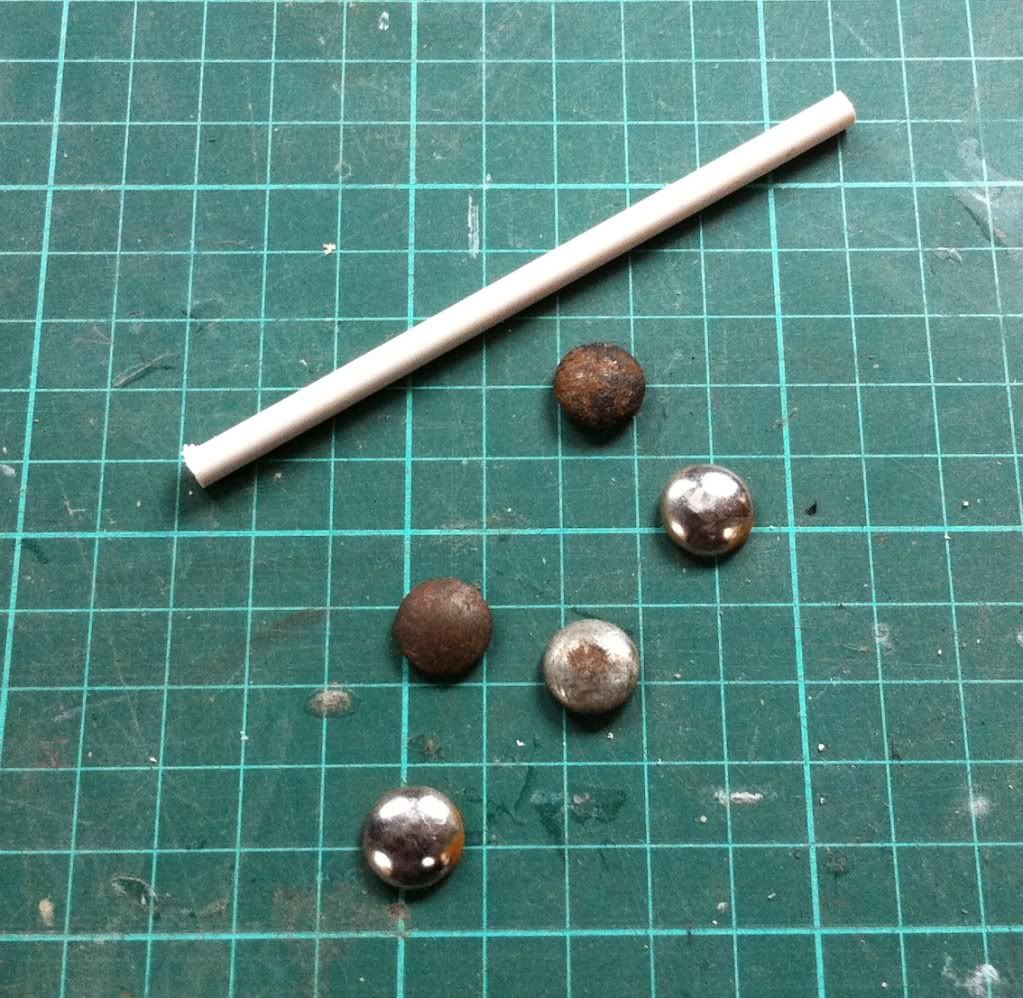 Cut the rod into inch long lengths and tap gently into the axle caps:
Stick 'em in a jerry can!
3 made in 5 minutes! A lick of acrylic and we are good to go!!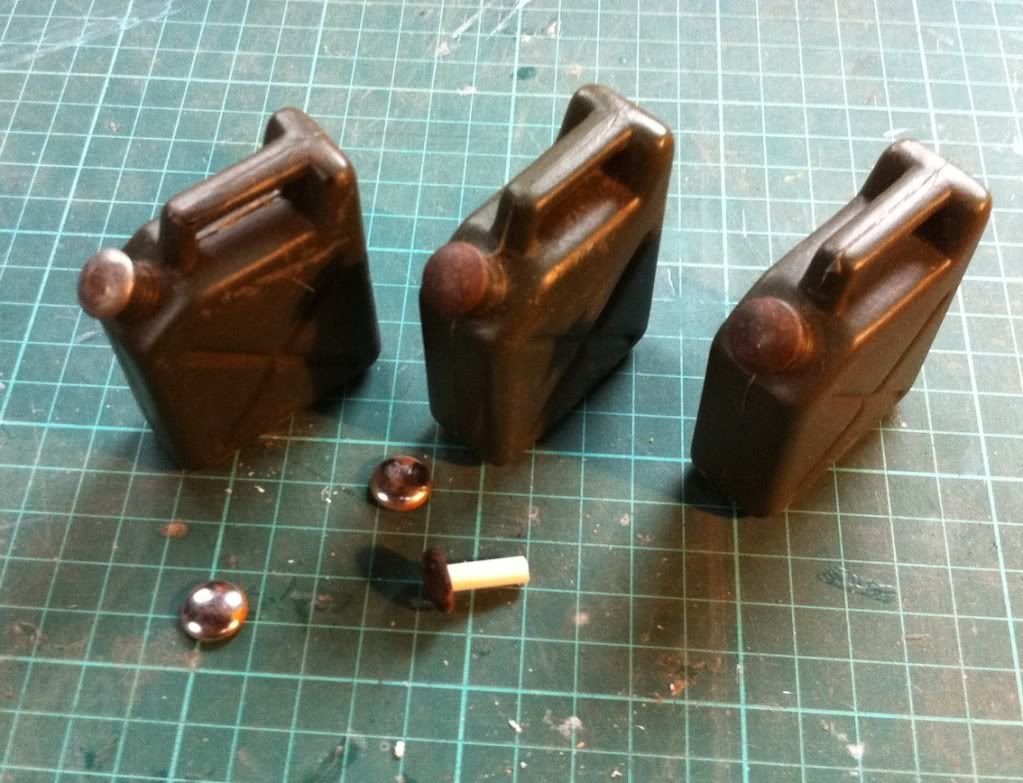 Apologies if this has been done before, but for me it was a beautiful moment!! p.s I get my sparkly new axle caps from here: http://www.woodworkscraftsupplies.co.uk/index.php?cPath=69_46_41
Locked Topic
You must be a member to post in this forum