A few weeks ago, someone on another Forum posted that he had handled a 1:1 Kar98K, and thought it rather short, coming up to around mid-thigh level, and then commenting that the VAM version comes to around waist height on our old chum. Now, I`ve also had the opportunity to handle "the Real McCoy", (albeit about 20 years ago), and don`t remember it being that short. I suspect that he may have actually handled a Gwehr 33/40, a slightly shorter Czech-made version, used in large numbers by the Germans. Anyhoo, I did a bit of checking.
The venerable Kar98K was 43.5" long (the 33/40 was 39.37"), so a 1/6th version should be 7.25" long, and the VAM model is indeed 7.25" long.
While I was at it, I also checked up on a few other weapons. The Garand M1 was also 43.5" long, and the VAM version is 7.25".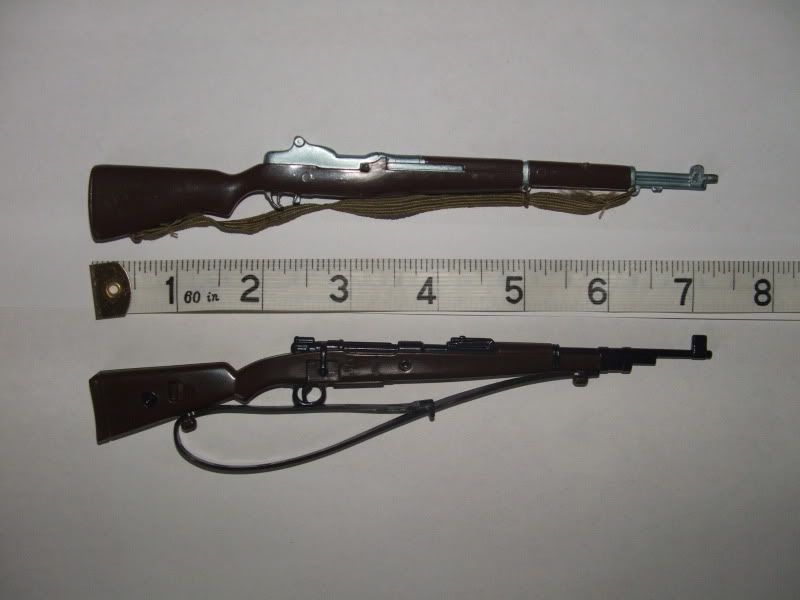 Oddly, the 30th Anniversary MAM version is a mere 7" - strange, considering how much over-scale all the rest of the MAM kit was.
The M1 Carbine was 35.6" long, working out at about 5.94" in 1/6th, which matches the VAM version.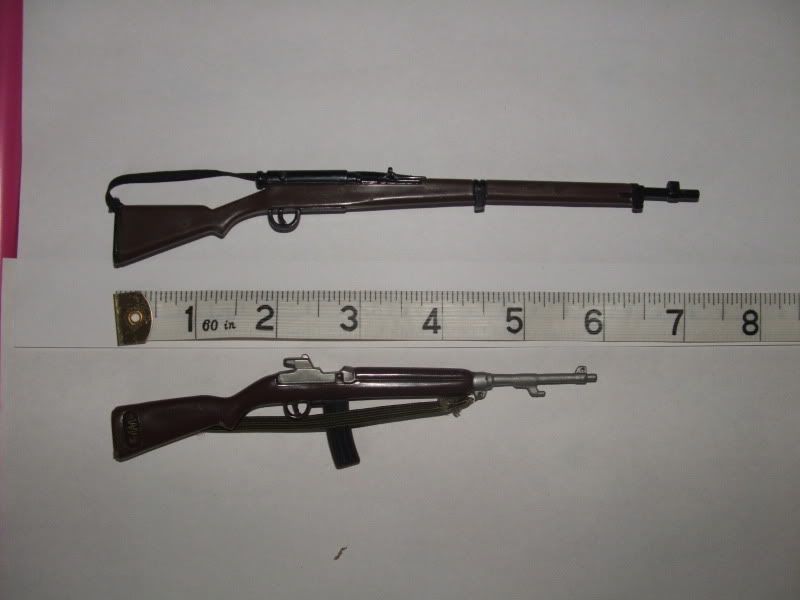 The Arisaka Type 99 was 44.1" long, working out as 7.35" in 1/6th, and here Hasbro slipped up slightly, as the Joe version is 7.2" long.
So there you go. Captain Pedantic signing off...