Episode 1 - 'There's something about Bertie!'
The first of three episodes of 'Checking out from Hotel Colditz' , they are based around information found in the booklet that accompanies the Action Man 'Escape from Colditz' set, and from details on a Colditz website.
The Intelligence and escape committee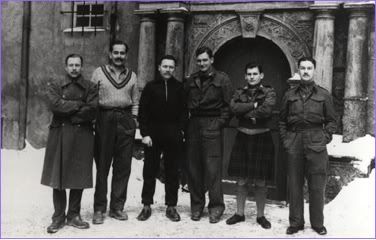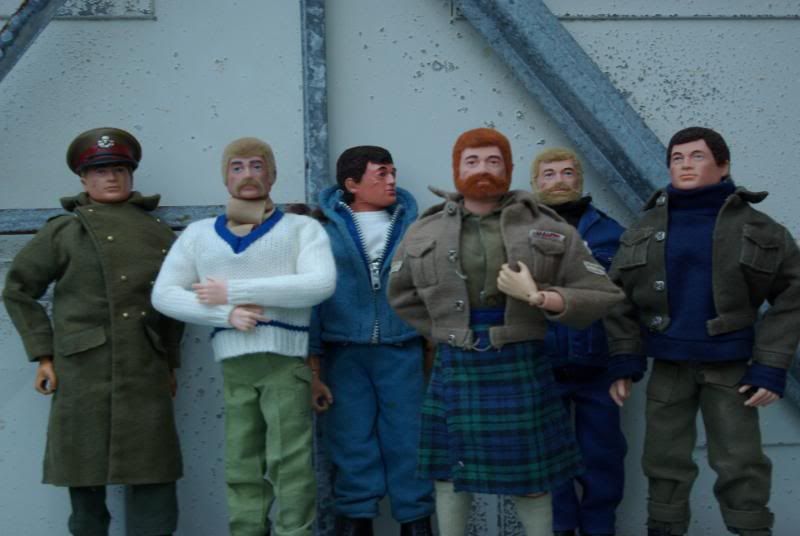 Episode 1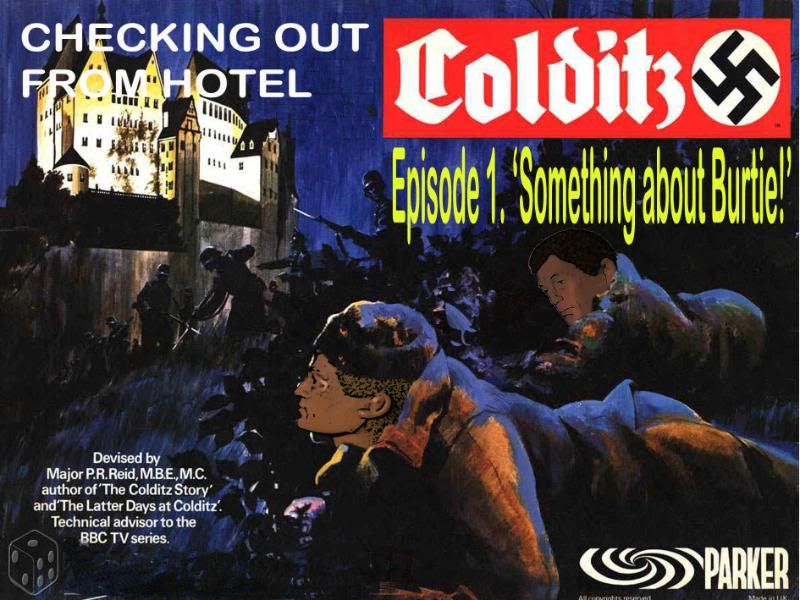 December 1st 1942
Late one afternoon towards Christmas, Mr Burtie Wulfter, the castle's German plummer, entered the French quarters to repair a cracked sink. About 5:30 p.m., Burtie strolled through the gate out of the prisoners' yard, turned left through the archway into the German yard, and made his way to the park gate.
Herr Burtie Wulfter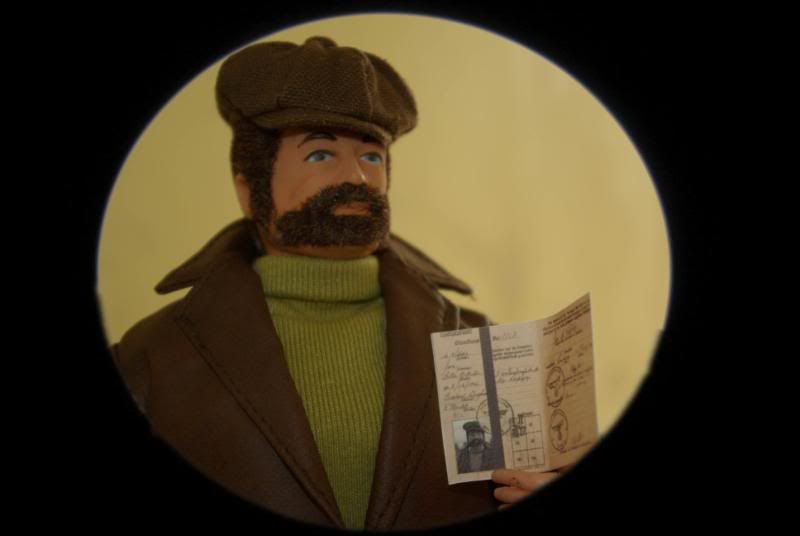 Here, even though he was well-known to everyone, Burtie was asked for his pass.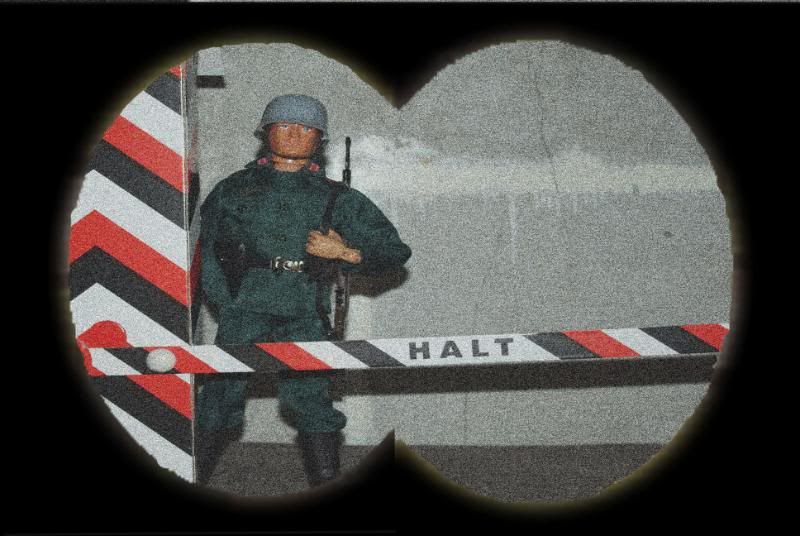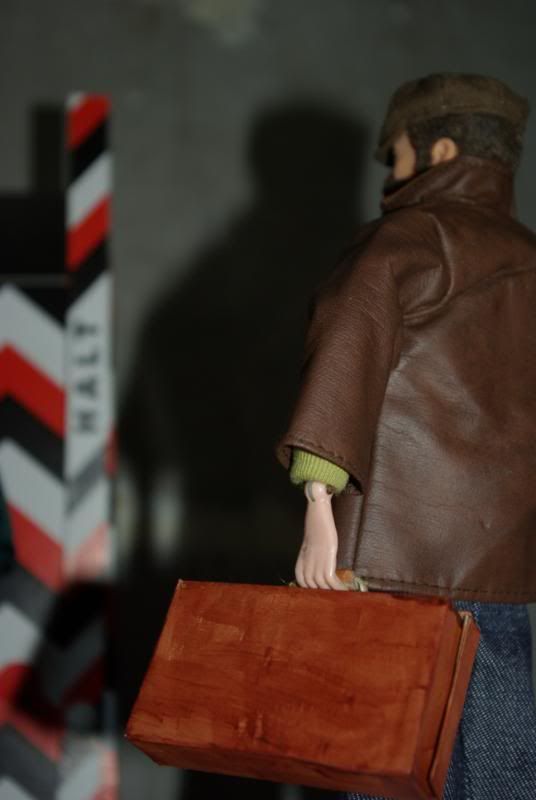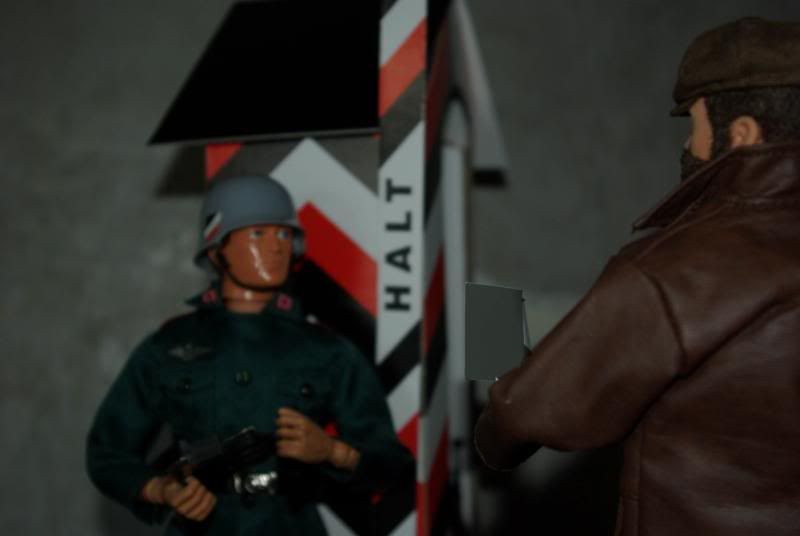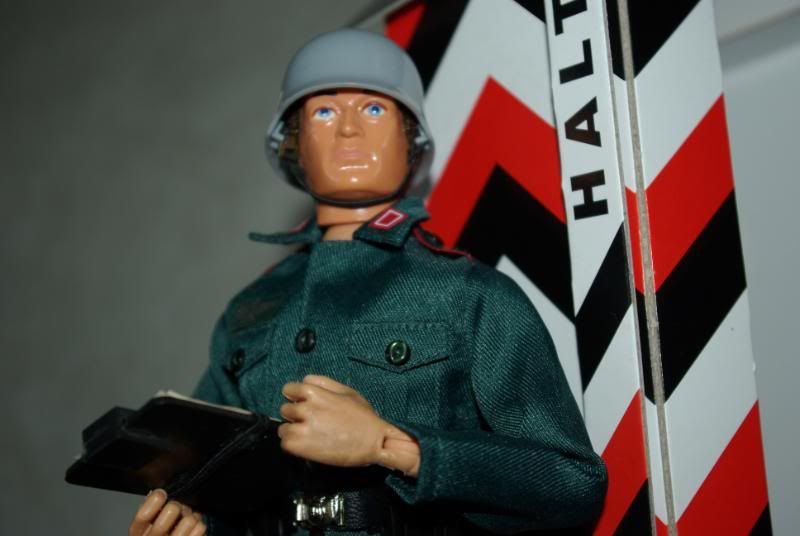 Thanks to the expertise of the British Team's reproduction officers, Major Vaughn Again, and Captain Andrew 'KINGpin' King, "Burtie" (who was actually Corporal Willie Nickit) was allowed to pass clean under Jerries' nose, and saunter his way to a home run!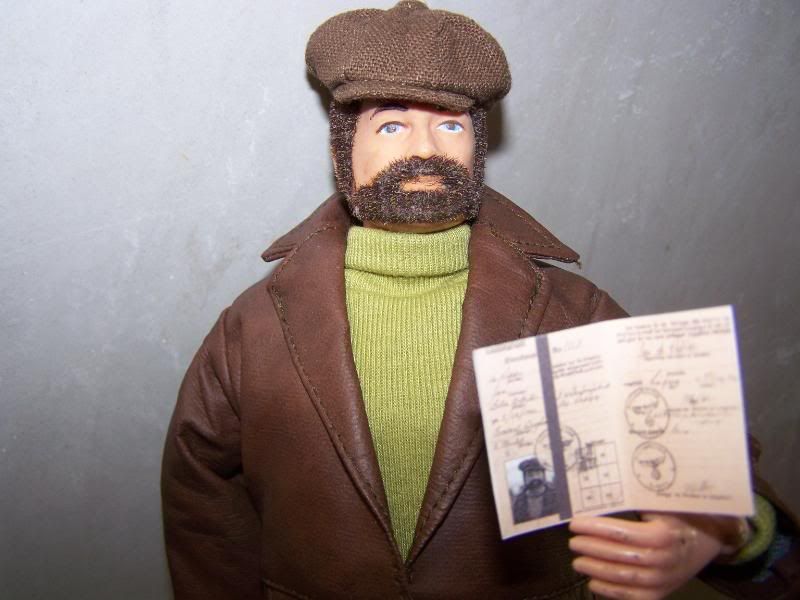 Captain Reid in his escape outfit

Our boy 'Burtie' in the grounds of the Swiss Embassy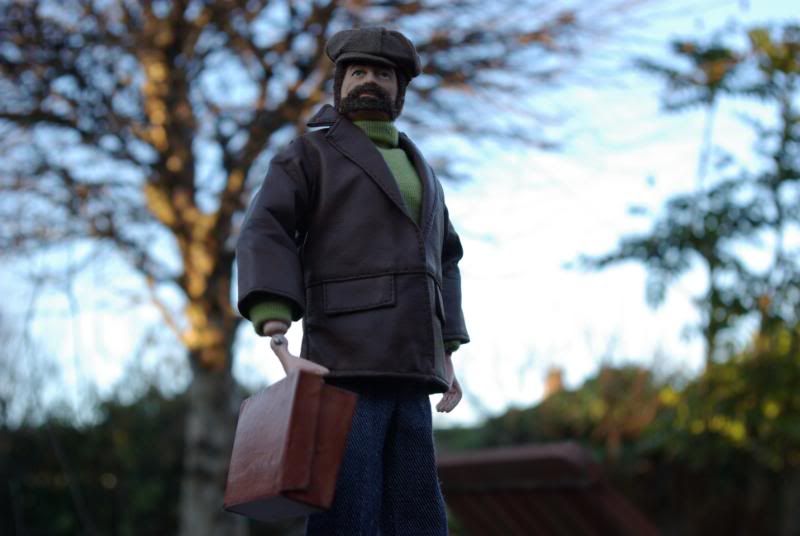 The whole prank depended on our chaps being able to reproduce documents and props of the highest standard...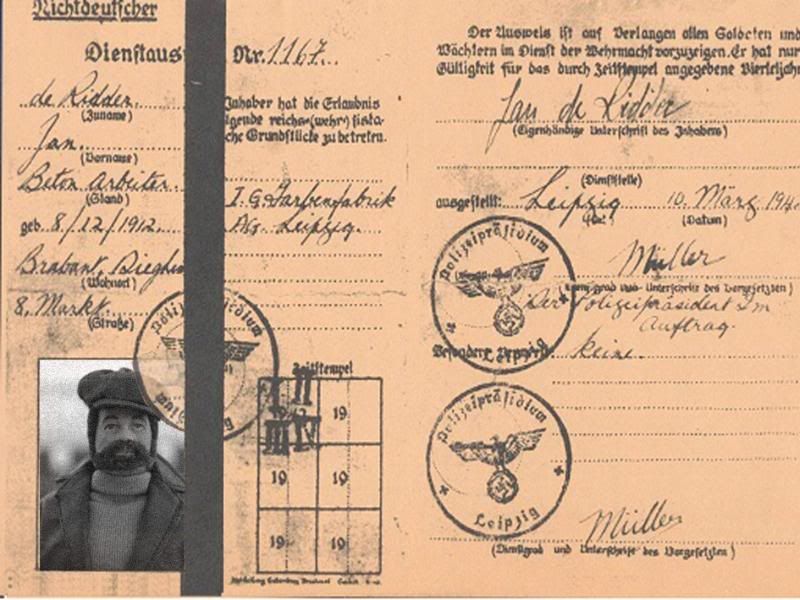 It was imperative that the fake Burtie toolbox (which he'd upgraded himself from what appeared to the 'untutored eye' to be a regular suitcase) was bang on. Many of the Guards were familiar with this piece of kit, and cast an envious eye over it. Our Man, KINGpin came up with an exact reproduction that fooled everyone.
A BIG thanks to ak615 for supplying me with his customised Colditz suitcase, and a 40th version of the AMan Colditz set.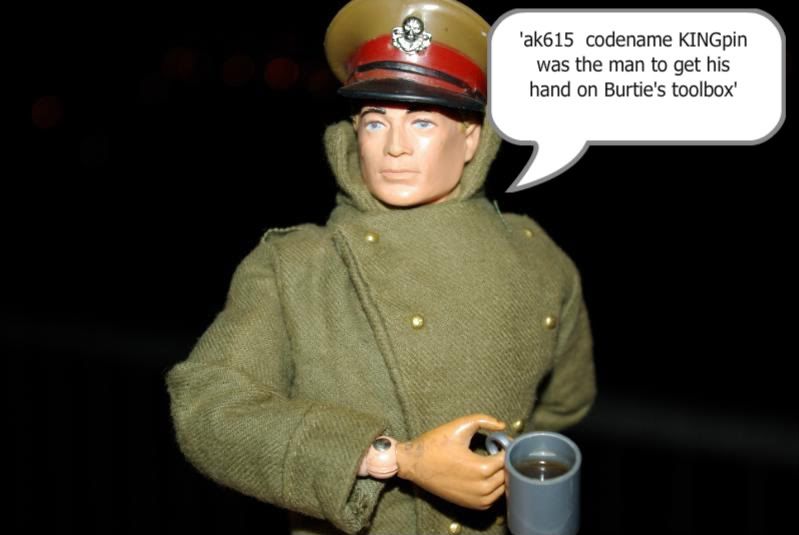 Stay tuned for another thrills and spills episode, Chaps!