I have 3 SLR that have, like Tommy Gunn ones, the molded line above the amunition magazine but they all 3 have HK molded on both sides of their butt. Paint is good quality.
Are they Tommy Gunn, Action Man specific issue or Knock offs ???
3 above : unknown SLR, 4th below is Tommy Gunn.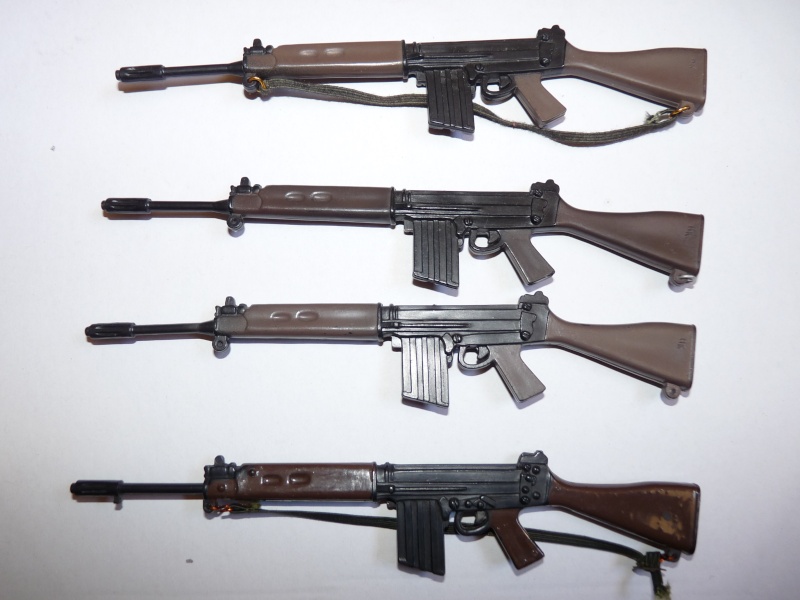 Thanks for your help.